Five Indian Museums Your Kids Will Love
Want to engage your kids without the help of electronic devices? Visit these museums with your kids!
Trying to keep kids engaged without taking help from electronic devices such as the ubiquitous mobile phone and television is a tough task for parents these days. Especially since soaring temperatures don't allow for the otherwise handy missive, 'go and play outside'. However, all hope is not lost, because there are indeed activities and places that can interest your kids while keeping them indoors, making sure they learn something (the dreaded education can occasionally be fun as well), and it also involves going out of the house and doing something fun as a family.
Museum visits and museum walks!
Did you know India has around 1000 museums peppered across the country? The museums are spread across from Kochi to Srinagar and Shillong to Jodhpur, as well as metro cities of Delhi, Mumbai, Kolkata, Chennai and Bengaluru, with subjects that can be as varied as a collection of human brains to butterflies. Most of these places have special guided walks that take the experience up several notches and make it more engaging for children and parents alike, so calling in advance and timing your visit accordingly might be a good idea.
However, just to give a sneak peek into the kind of museums that would be fascinating for kids of all ages, we've shortlisted five across India for you to keep in mind.
National Rail Museum, New Delhi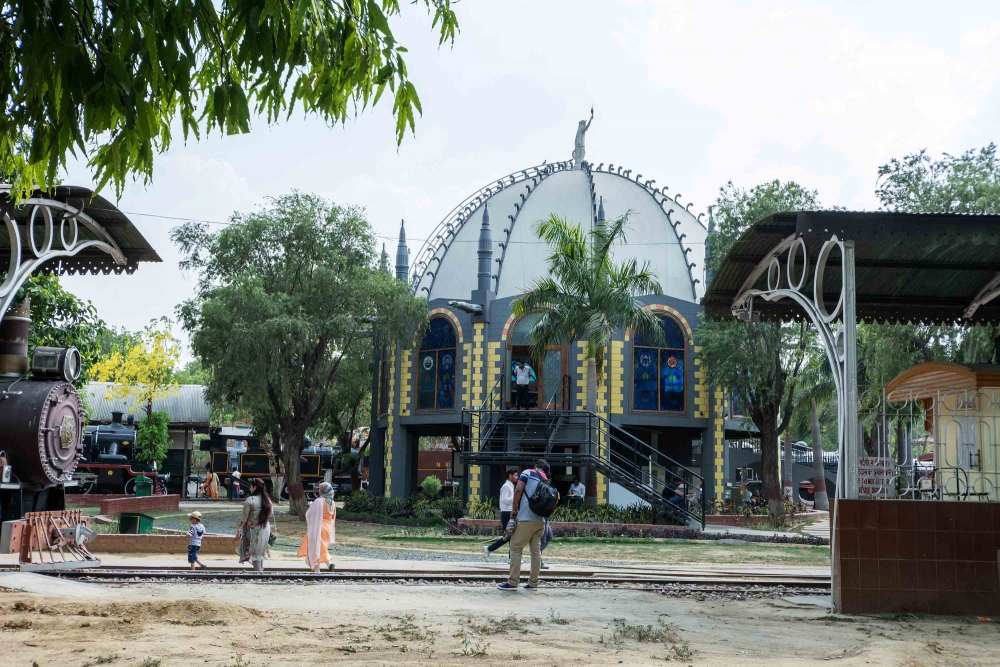 Locomotives usually hold a lot of interest for kids and the Rail Museum in the national capital is a treasure trove of information about how this single industry shaped India — economically, socially and culturally. Walk through the indoor and outdoor galleries of the museum to get a sense of the history of Indian Railways. The indoor galleries provide the historical context of railways in India and the world, such as the world's first steam engine, regional railways and their role in development, nation building and the engines that hauled the trains of independent India. Share the story of the Sabarmati Express and the heroic tales of laying railway tracks.
Interestingly, Sahapedia hosts regular walks around the museum, such as 'Fun with Railways: A Walk, Heritage Quiz, and a Treasure Hunt'. Top this off with a visit to the Miniature India section, which is a fascinating mix of past, present and future India in miniature form. Play railway Bingo and end the visit with a joyride on an actual toy train and a treasure hunt. Doesn't that sound like a whole lot of fun (and very non-stereotypical of a museum)? Moreover, the tour is free. 
Address: National Rail Museum, Chanakyapuri, Near Bhutan Embassy, New Delhi–110021
Hours: 10:00 am–5:00 pm (Mondays closed)
NIMHANS Brain Museum, Bengaluru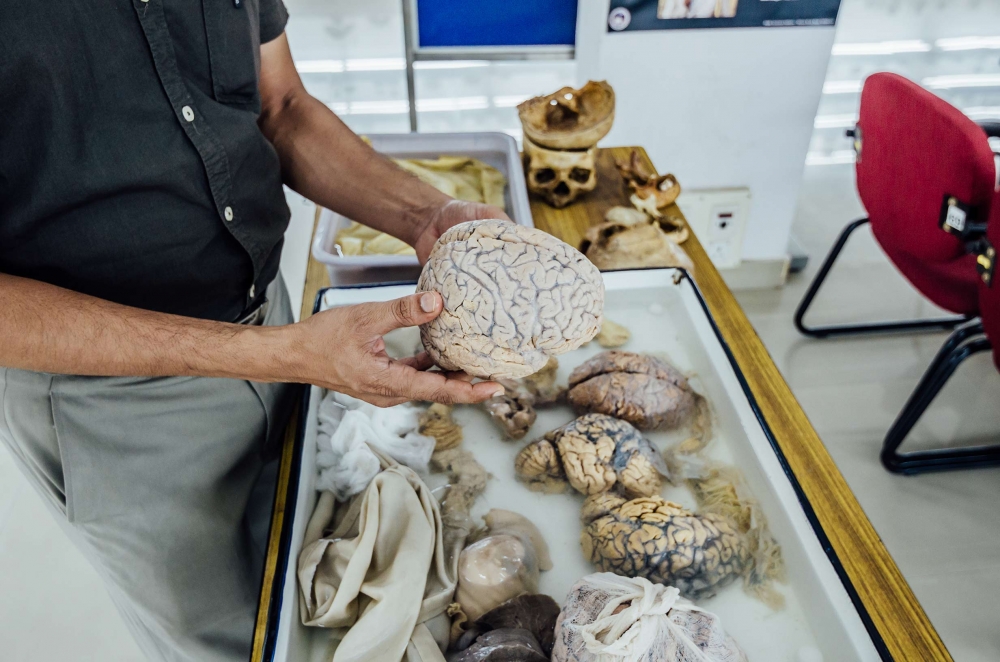 Disclaimer, this is not for the squeamish or faint-hearted. But for those inquisitive minds who are especially interested in Biology, this is guaranteed to be a fascinating trip. With a display of around 400 human brains in transparent plastic jars that have been collected over 35 years, the museum exhibits brains affected by various head injuries, cerebrovascular diseases, brain infections, neurodegenerative disorders, brain tumours and even brains of some animals species. But what makes this museum even more interesting is that visitors are allowed to touch and feel a real human brain on request. One can look at a brain with worms in it, brains affected by Parkinson's and Alzheimer's disease, smoker's lungs (this can have a positive effect on smoking parents as well), and electro-micrographs showing the complexity of the nervous system.
The museum is part of a functional hospital, so people are encouraged to time their visits to the museum's free guided tours on Wednesdays (2:30–5:00 pm) and Saturdays (10:30 am–1:00 pm and 2:30–4:00 pm), which include an introductory lecture, the opportunity to touch and feel actual human brains and other organs, and a detailed walk through the diseased (medically, just in case you had other ideas) brain section. 
Address: NIMHANS Brain Museum, Hosur Road, Bengaluru, Karnataka–560029
Hours: Tuesdays and Fridays (10:30 am onwards) for schoolkids; Wednesdays (2:30 pm–5:00 pm) and Saturdays (10.30 am–5:00 pm) for general visitors.
Heritage Transport Museum, Gurgaon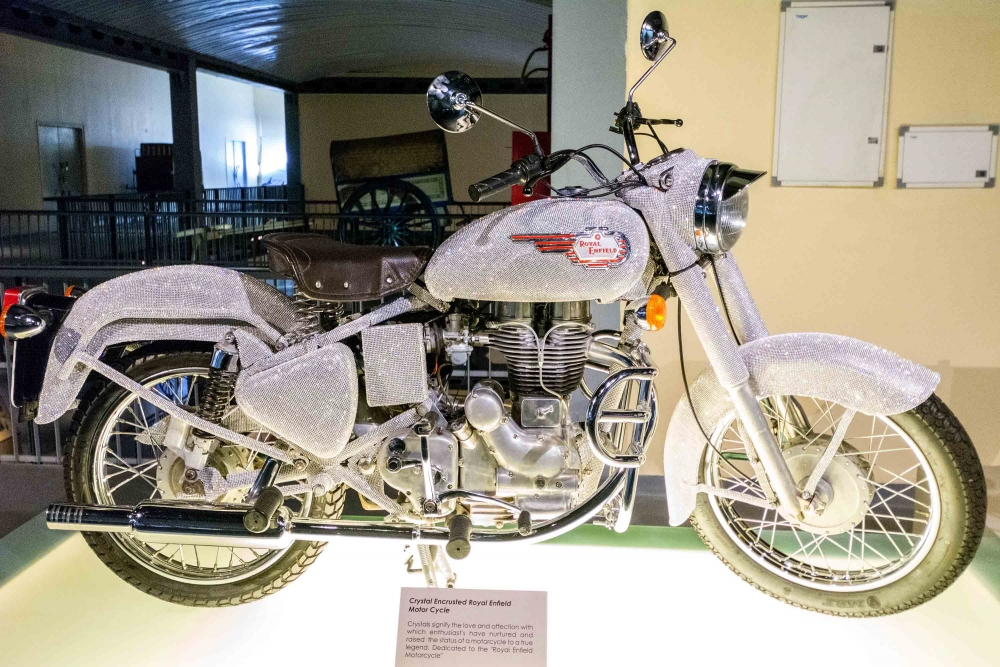 Spread across 10 galleries, this novel museum traces the journey of transportation in India. A great visit for car and bike enthusiasts, the Automobile Gallery not only showcases the evolution of the Indian car industry, but also cars that have been used in India since the advent of motoring. On display are over 75 vintage and classic cars, a vintage petrol pump with spare parts memorabilia, as well as a special section on the role of cars in Bollywood. The Pre-Mechanised Transport Gallery begins with the invention of the wheel, and displays include palanquins, howdahs, bullock carts, horse carriages and camel carts, as well as accessories such as carriage lamps, carbide lamps and palanquin finials. The Two-wheelers Gallery showcases the evolution of early two-wheelers in India, including bicycles, scooters, motorcycles and mopeds. Indigenous systems of transport such as the phat-phat, chakhda, jugaad and Ganesha are also on display. Call in advance for a guided tour. 
Address: Heritage Transport Museum, Bilaspur–Taoru Road (Major District Road 132), Off NH 8 (Bilaspur Chowk), Taoru, Gurgaon, Haryana–122105
Hours: 10:00 am–7:00 pm (Mondays closed)
Entry fee: Rs 400 (adults); Rs 200 (students and kids under 12)
Sulabh International Toilet Museum, New Delhi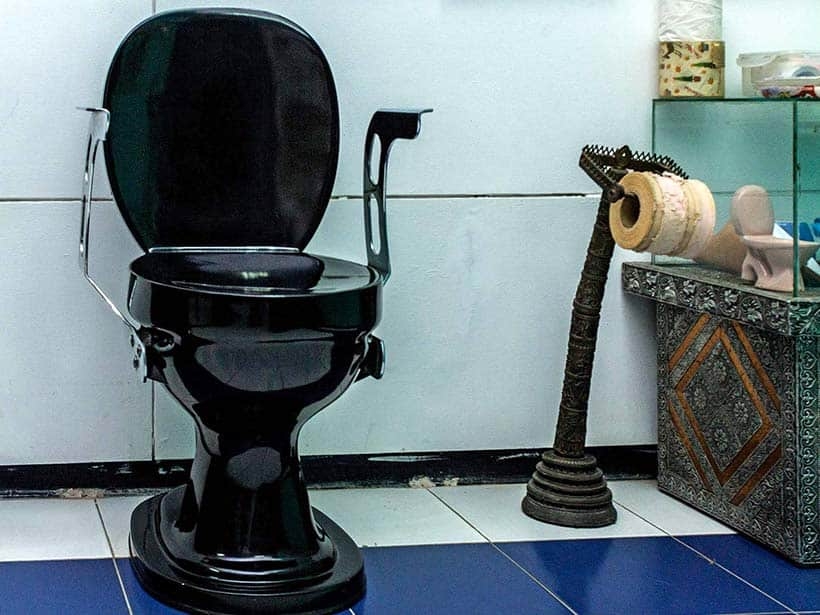 From the brain to what concerns the other end of the human body, the toilet museum is often listed as one of India's quirkiest places to visit, and was even listed by TIME magazine as one of the '10 museums around the world that are anything but mundane' in 2014. With toilets and defecation modules representing around 50 countries, a visit through the museum takes you through three sections of ancient, medieval and modern styles. Sanitation artefacts have been collected from 3000 BCE, and include privies, chamber pots, decorated Victorian toilet seats, toilet furniture, bidets and water closets in vogue since CE 1145 to date. Visitors find the treasure chest-styled commode from the British medieval period and King Louis XIV's throne pot, which he supposedly used to defecate in while holding court, particularly fascinating. There are also examples of political statements being made through toilet designs—a stack of books form one toilet, but check out the names of the authors! 
Address: Sulabh International Toilet Museum, RZ-83, Sulabh Bhawan, Palam Dabri Road, Mahavir Enclave, Delhi–110045
Hours: 8:00 am–8:00 pm
Arna Jharna Desert Museum, Jodhpur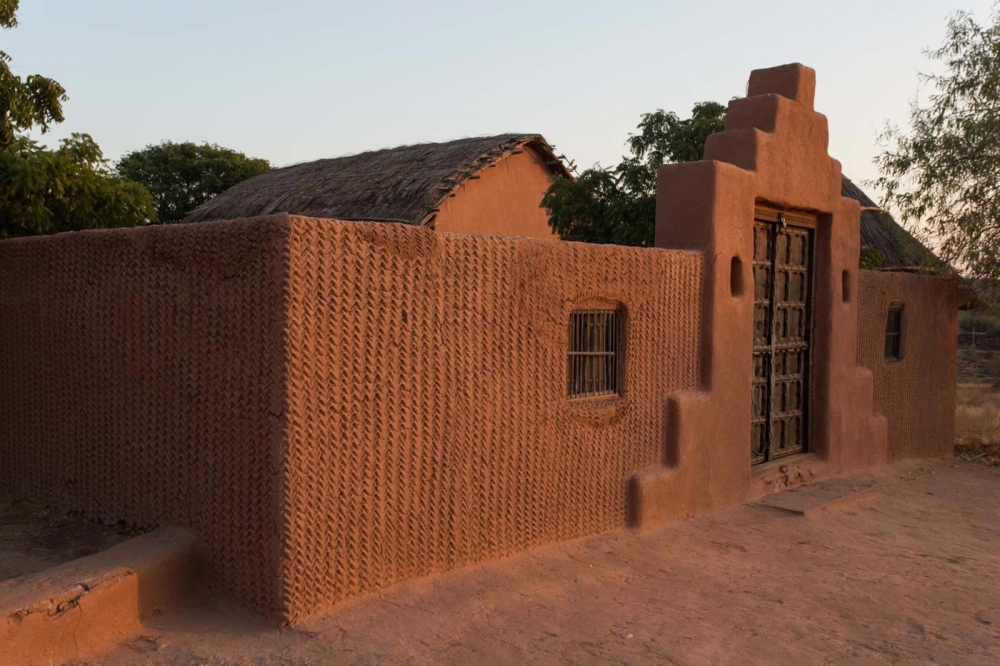 Brainchild of the late Komal Kothari, one of India's leading folklorists and oral historians, the museum brings alive the arid landscapes and biodiversity of the desert. Some might gape at the suggestion of going there in the blistering summer heat, but that's what teaches us to celebrate the open spaces of the desert, its flora and fauna. The museum, situated in an abandoned limestone mine, is an oasis (thanks to its water harvesting system) surrounded by dry and harsh terrain. Interestingly, it is well-known for exhibiting over 160 types of brooms, or 'jhadus'! Yes, the mundane broom not only has a collection, but it's a very fascinating one at that. You are also introduced to the various broom-making communities of Rajasthan. This is an interactive museum, which makes it a great visit for groups, families and/or children, where they not only learn about what all is plaguing the environment, but better understand the rich biodiversity of indigenous grasses, cactus and the resilient trees of the desert—khejri, ker, ber, rohira, kumquat, etc. 
Address: Arna Jharna: The Thar Desert Museum, Arna Jharna, near Arna Vihar, Jodhpur–342001
Hours: 8:00 am–6:00 pm
This article was also published in The Indian Express